• 1. Visualmade sviluppa sistemi di identità e informazione per rispondere a specifiche esigenze di comunicazione su carta, in internet e all'interno di spazi architettonici. Visualmade è uno studio creato dieci anni fa da professionisti che si occupano di progettazione visiva, condividendo da anni la medesima cultura del progetto totale fondata sul metodo, la competenza, la sensibilità e l'attenzione al dettaglio a cui aggiungono note di allegria, e piccoli contrasti che creano sorpresa. • 2. Visualmade è un gruppo di designer e visual designer con diverse competenze ed esperienze, che lavora a 360° su progetti di comunicazione visiva. Il nostro network di consulenti e fornitori ci permette inoltre di rispondere ad ogni esigenza del cliente.
• 1. Visualmade develops complex identity and information systems to meet specific communication needs, on paper, in the Internet, and in architectural spaces. Visualmade is a firm established by professionals who work in the field of visual design and have shared for years the culture of the total project, based on method, professional skill, sensibility and passion for details mixed to happiness and little surprises. • 2. Visualmade is a group of multi-skilled designers and visual designers, which work on visual communication projects at 360°. Our network of consultants and suppliers let us to meet any client need.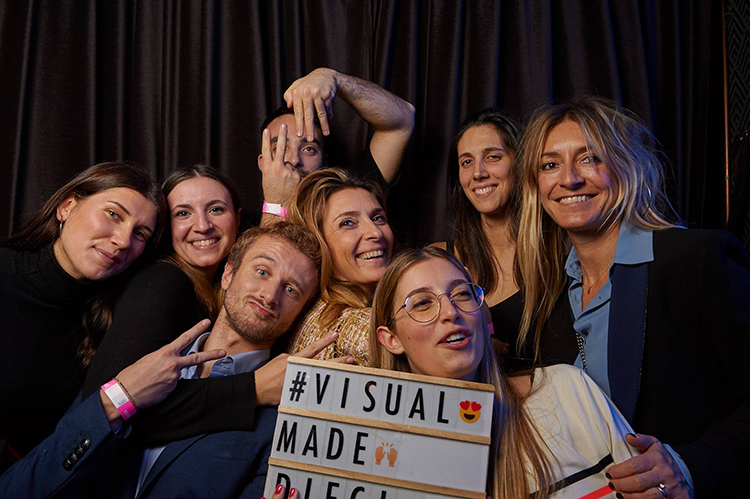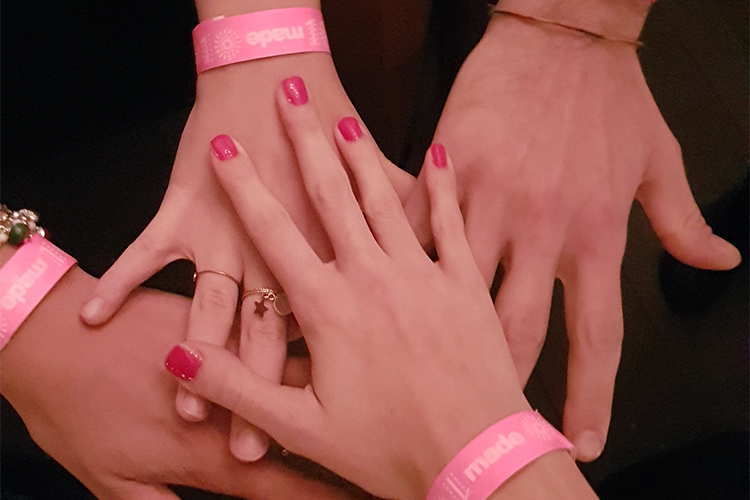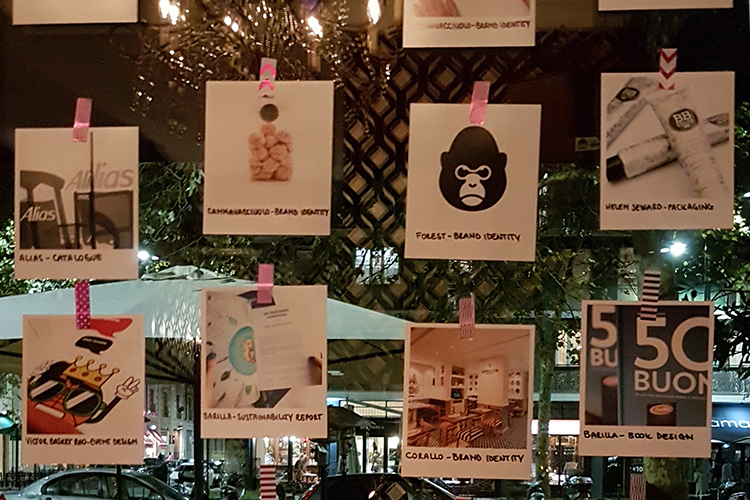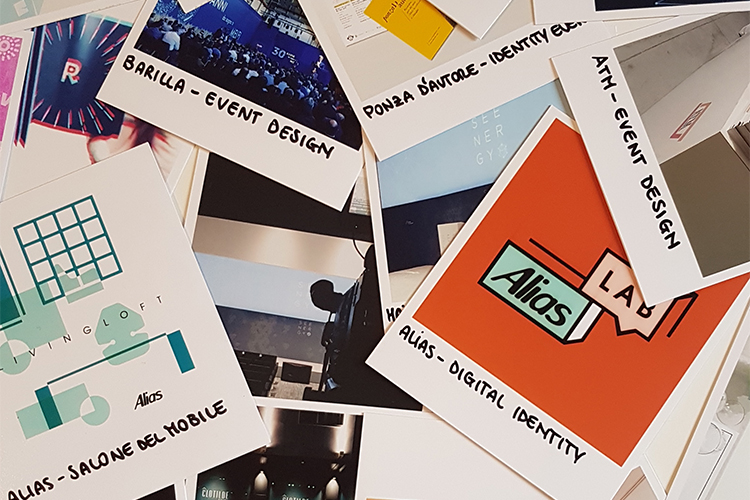 • 3. I soci fondatori, Fulvia Bleu ed Elena Riva, hanno una forte base comune di approccio al progetto visivo, maturata nello studio bottega di AG Fronzoni a Milano, negli anni 90′. Si incontrano nel 2000 nello studio Fragile fondato da Michele de Lucchi con Mario Trimarchi, dove hanno l'opportunità di lavorare insieme a progetti complessi di immagine coordinata per grandi aziende e istituzioni come Poste Italiane, BTicino, Poltrona Frau, Deborah, Mövenpick, Artemide, Fabrica, Olivetti, Fiditalia.
• 3. Founders, Fulvia Bleu and Elena Riva share many elements in their approach to the visual project, based on the experience gained at the studio of AG Fronzoni in Milan, in the 1990s. They met in 2000 at Fragile, a design studio founded by Michele de Lucchi and Mario Trimarchi, where they had an opportunity to work together on coordinated image projects for major companies and institutions such as Poste Italiane, BTicino, Poltrona Frau, Deborah, Mövenpick, Artemide, Fabrica, Olivetti, Fiditalia.
• 4. Fulvia Bleu, è docente di Comunicazione visiva presso il Politecnico di Milano dal 2000. Terminati gli studi in Architettura al Politecnico di Torino, ha lavorato come visual designer nello studio Brunazzi & associati, presso il Dipartimento di Progettazione della facoltà di Architettura di Torino. Ha collaborato con Michele De Lucchi, lo studio Fragile, Oliviero Toscani, Fabrica e Landor. • 5. Elena Riva, dopo il diploma superiore in Comunicazione Visiva, ha iniziato giovanissima la sua esperienza professionale lavorando per lo studio dell'architetto Michele De Lucchi, per lo studio Fragile e per Franca Soncini.
• 4. Fulvia Bleu, professor of Visual Communications at the Polytechnic University of Milan since 2000. Having graduated in Architecture from the Polytechnic University of Turin, she worked as visual designer with Brunazzi & Associati in Turin, the Design Department of the Architectural School of Turin, Michele De Lucchi, Fragile studio, Oliviero Toscani, Fabrica and Landor. • 5. Elena Riva, having obtained her degree in Visual Communications, she undertook a career as a professional designer at a very young age, working for the studio of architect Michele De Lucchi, for the Fragile studio and for Franca Soncini.
• 6. Ogni nostro progetto di comunicazione è "visualmade", ovvero dotato di una anima "visual", che è la parte creativa, l'idea visiva, e di una anima "made" che è la mente razionale che trasforma l'idea in fatto, in prodotto visivo, in maniera concreta ed efficace. Ogni progetto visualmade è il frutto di un lavoro basato su tre fasi distinte da cui nasce lo spirito visualmade: visualthink, visualcreate e visualcommunicate.
• 6. Every communication project is "visualmade", that is to say, it has both a "visual" soul, which is the creative part, the visual concept, and a "made" soul, which is the rational mind that converts the idea into something tangible, into a visual product, in a concrete, highly effective manner. Each and every visualmade product is the outcome of painstaking work conducted in three separate stages giving rise to the visualmade spirit: visualthink, visualcreate e visualcommunicate.
• 7. Visualmade lavora con aziende e istituzioni per delineare l'immagine della loro personalità. Identifica innovativi concetti di comunicazione, mettendo in scena la rappresentazione visiva degli obiettivi e dei desideri dei propri clienti attraverso un sistema coordinato di segni riconoscibili e inaspettati.
• 7. Visualmade works with public and private organisations to develop their company image. It identifies innovative communication concepts, designed to get across their goals, their achievements, through a coordinated system of visual signs which are both highly recognisable and unprecedented.